Eastern Roots -
Nature of Japanese Design
BA (Hons) Graphic Design Dissertation, 2019
Create a publication that reflects the subject of your dissertation. The design should demonstrate your skills as a designer in typography, typesetting and clarity of communication.

My dissertation answered the question: "To what extent has Japan's culture inspired their aesthetic sensibility and informed their contemporary graphic design practise?" As a result I chose to design a book, containing my dissertation in its entirety, which best reflected all that I have learnt on the Japanese aesthetic concepts and culture of the magnificent country.
Typography, Editorial, Print and Craft Skills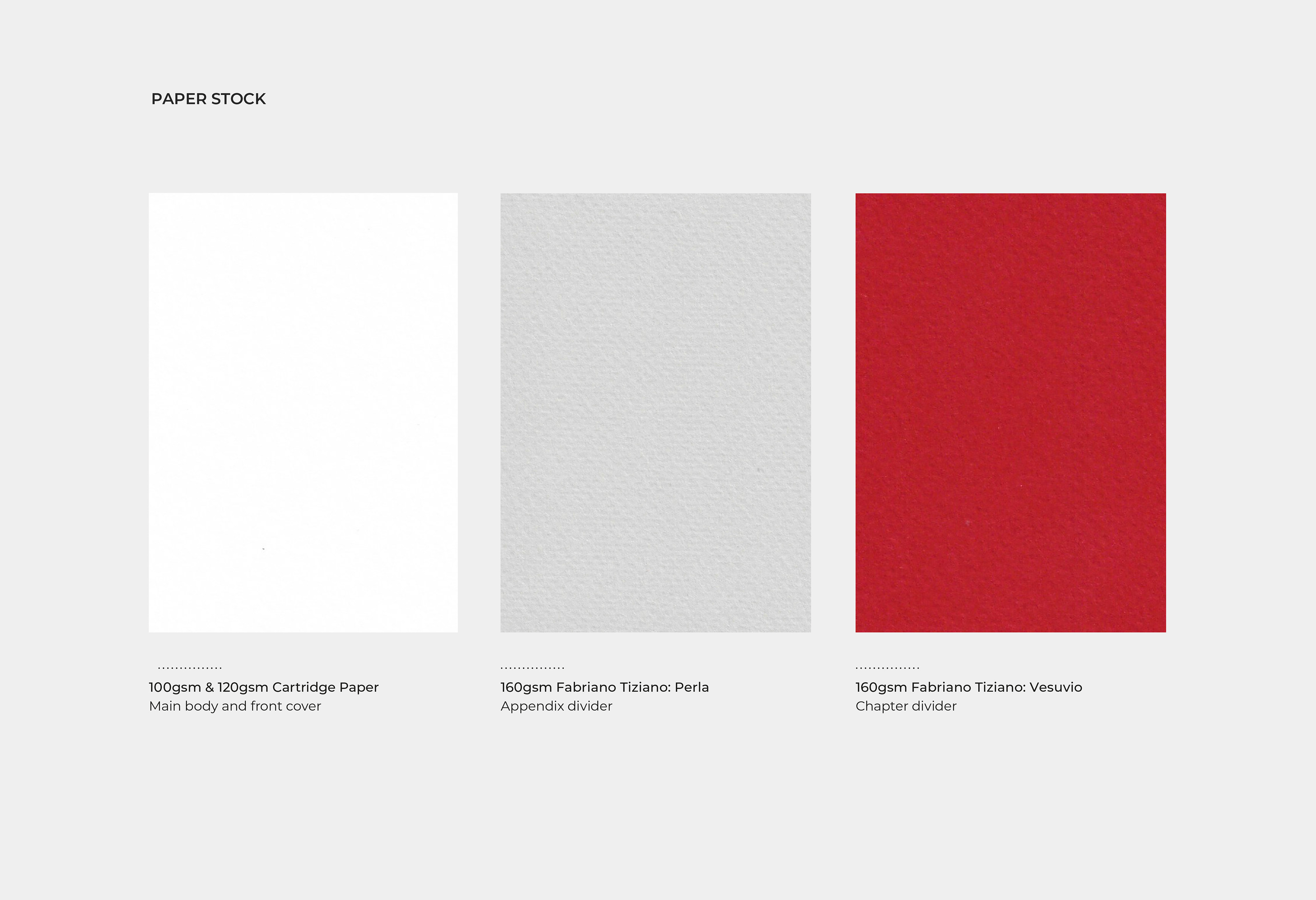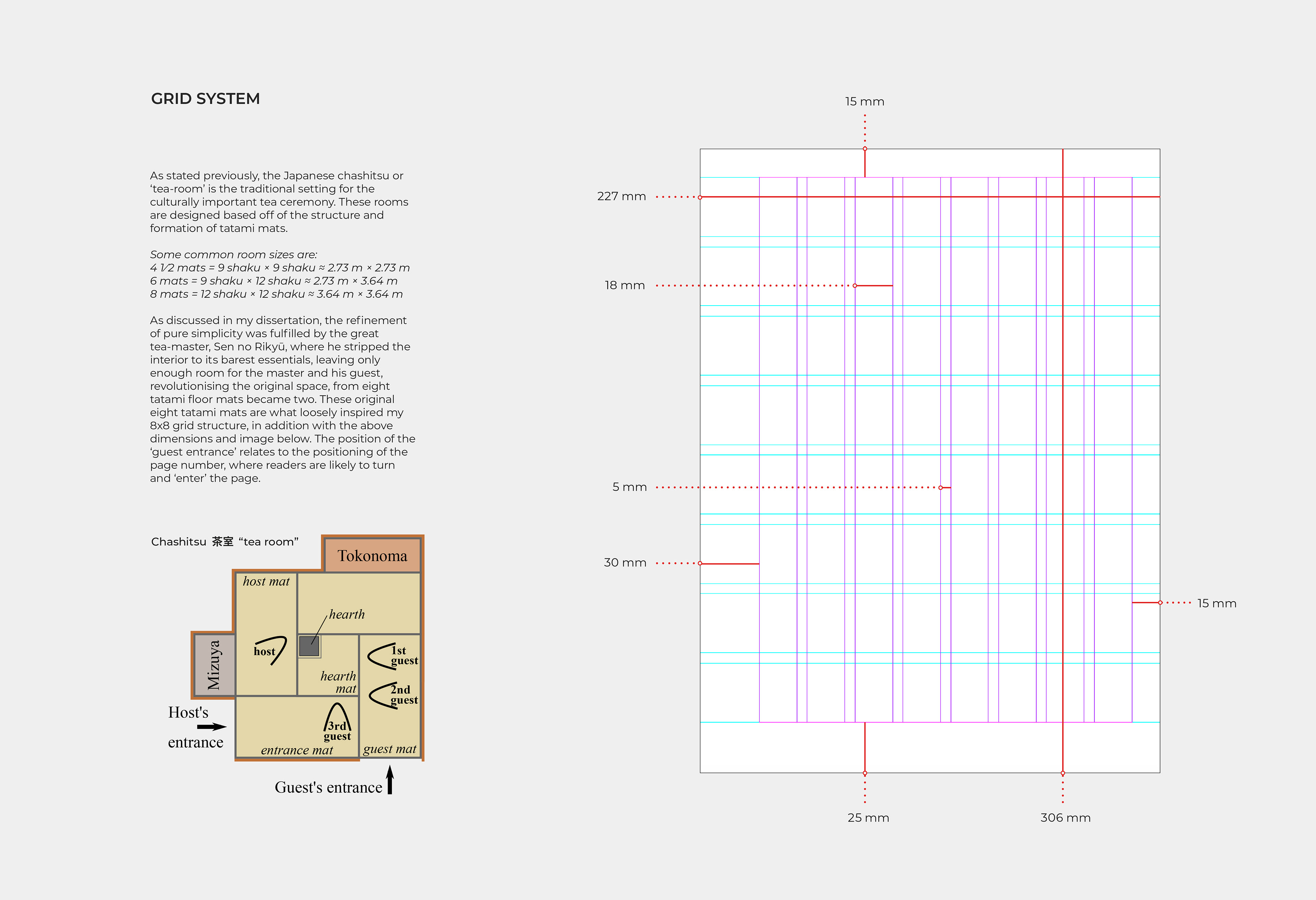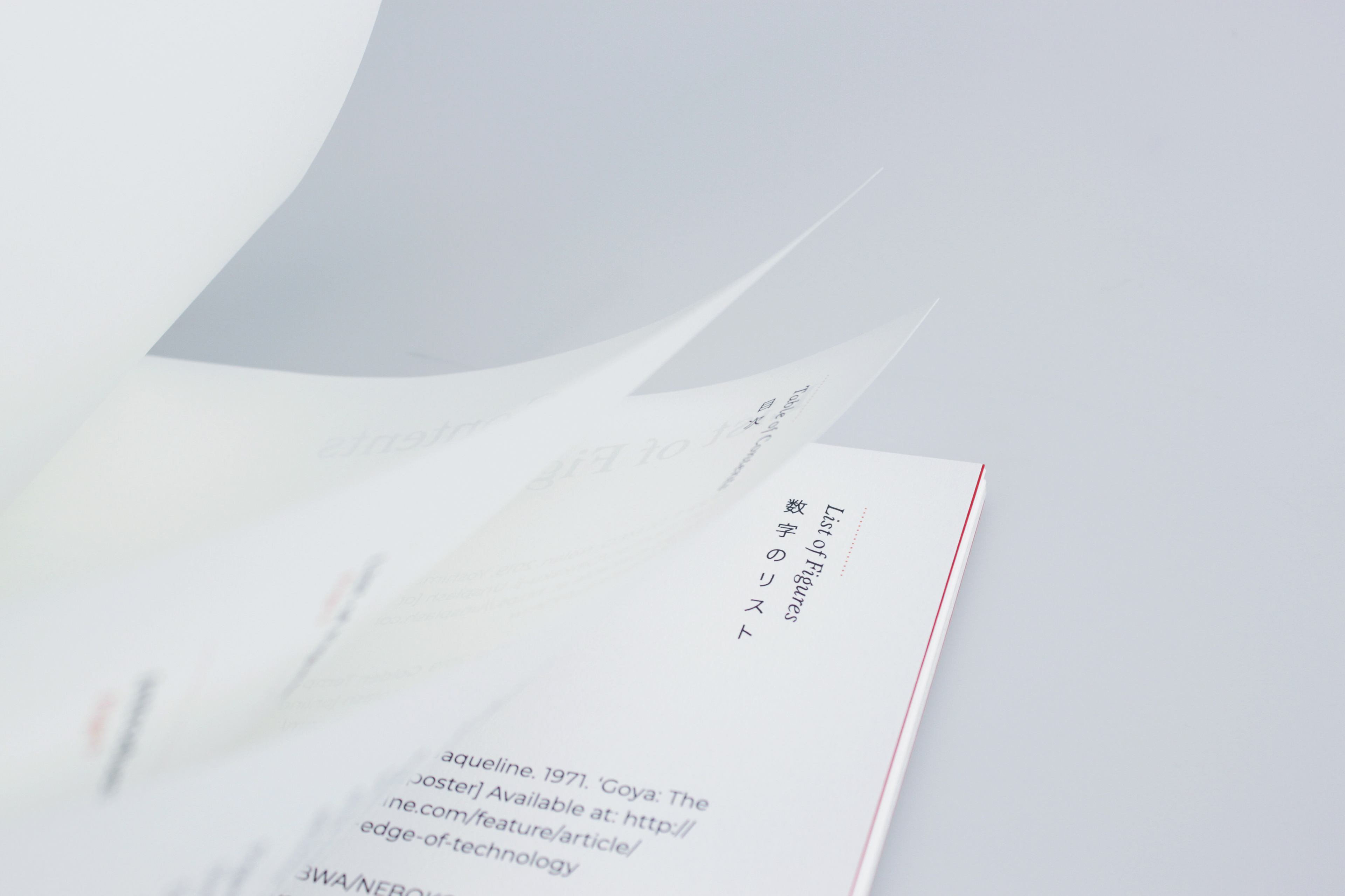 If you would like to read and view the whole dissertation publication, feel free to click the issuu link above!
On the other hand, if you would like to discuss this subject area further or would like to have a copy of the dissertation, you're more than welcome to drop me an email!