D&AD Creative Bridge Exhibition -
Celebrating award-winning success
Project Team:
Myself and Mollie Baker
Falmouth University, 2020
Present a showcase exhibition of Graphic Design and Creative Advertising that celebrates the recognition of Falmouth as a global leader in educational excellence, due to student success at the D&AD 2019 New Blood Awards. 
D&AD is an educational charity which exists to stimulate, enable and award creative excellence in design and advertising. At D&AD New Blood 2019, between their four courses in BA and MA level, Graphic Design and Advertising won an incredible 17 D&AD Pencils — the most awarded University in the world.
In response, the Vice Chancellor's Office has asked us to present a showcase exhibition of Graphics and Advertising at Falmouth, to celebrate the student work and to champion the role of these courses in preparing industry-ready graduates.
Visual Identity, Exhibition Design, Typography, Editorial Design, Photography, Film & Editing.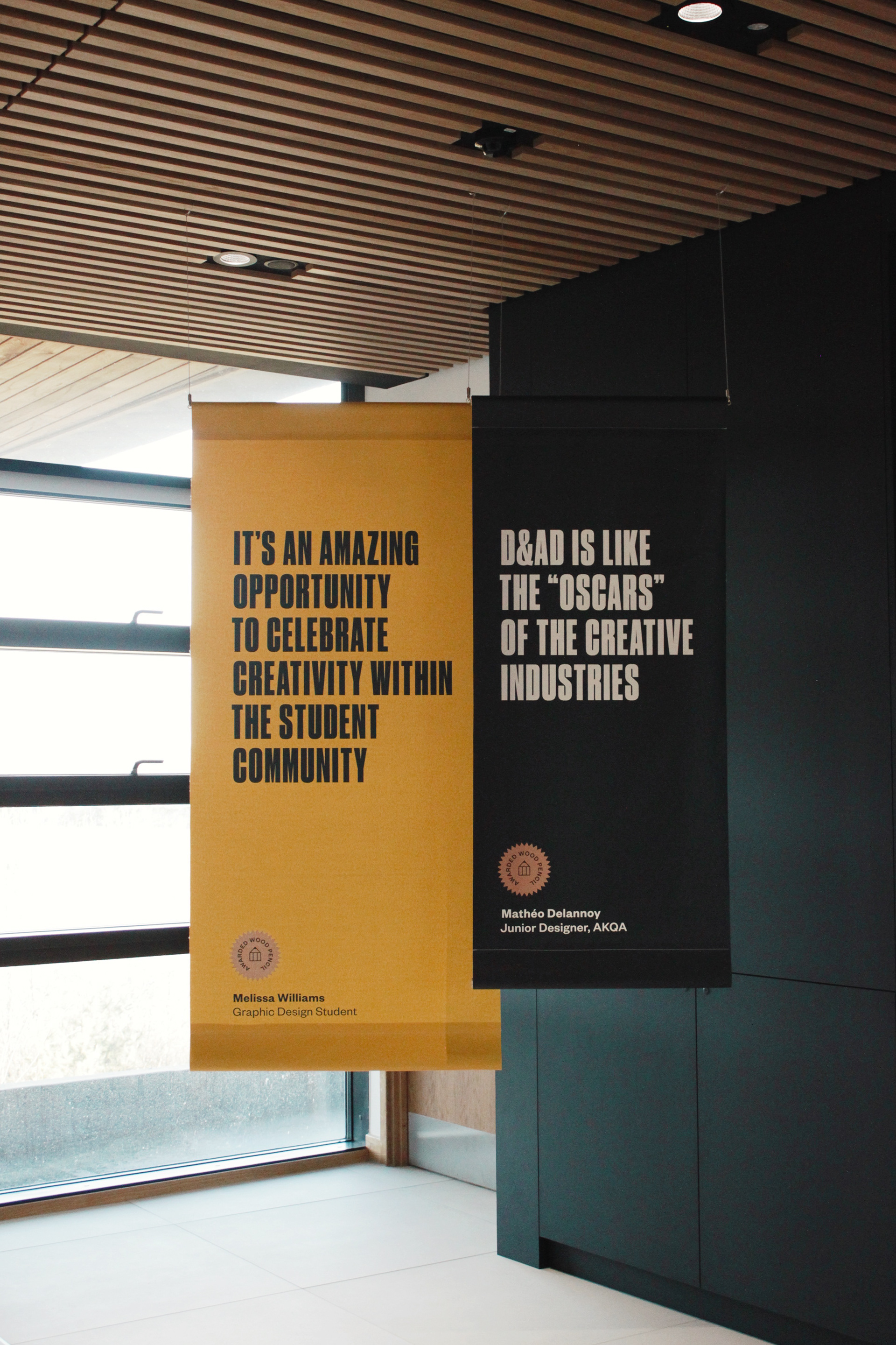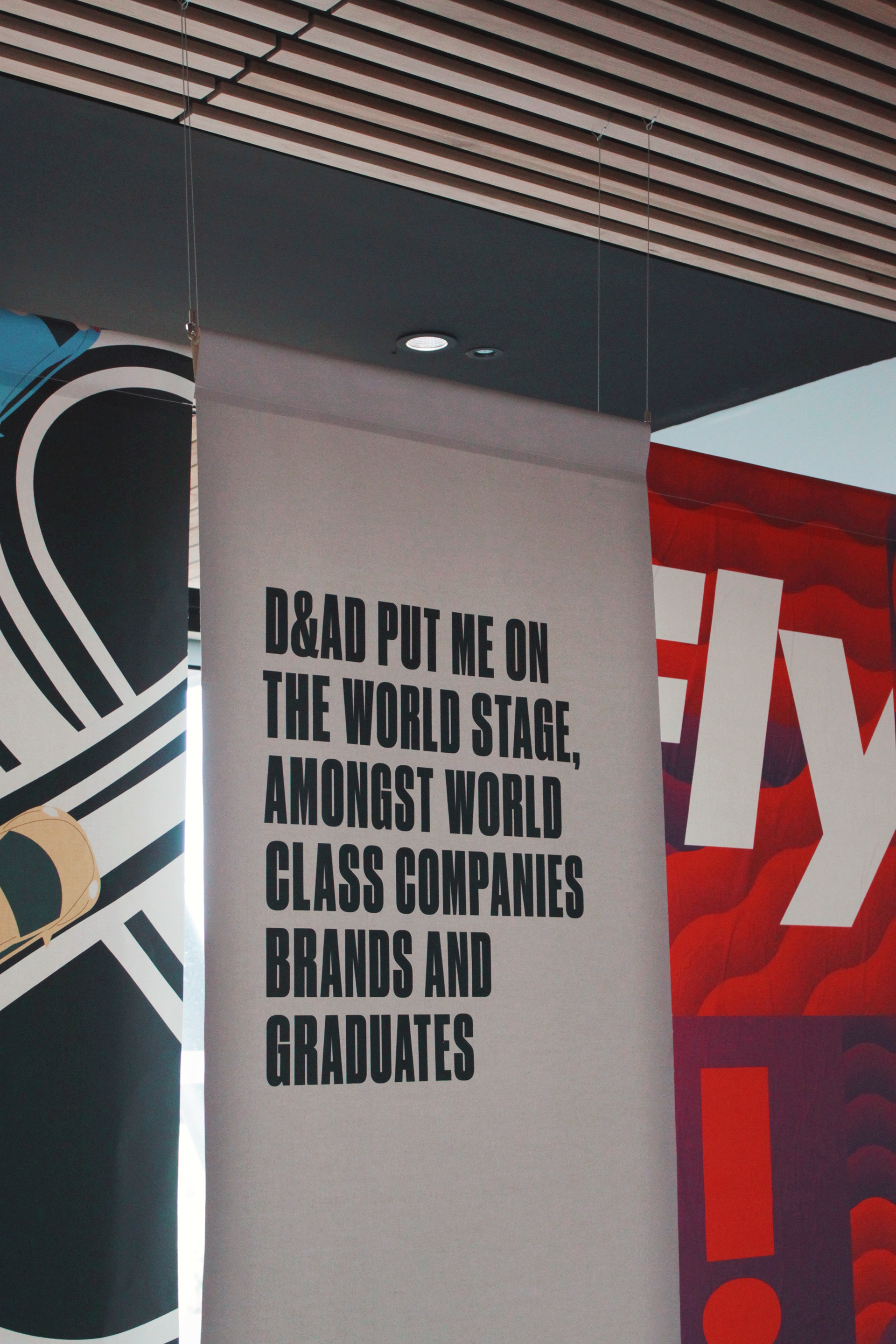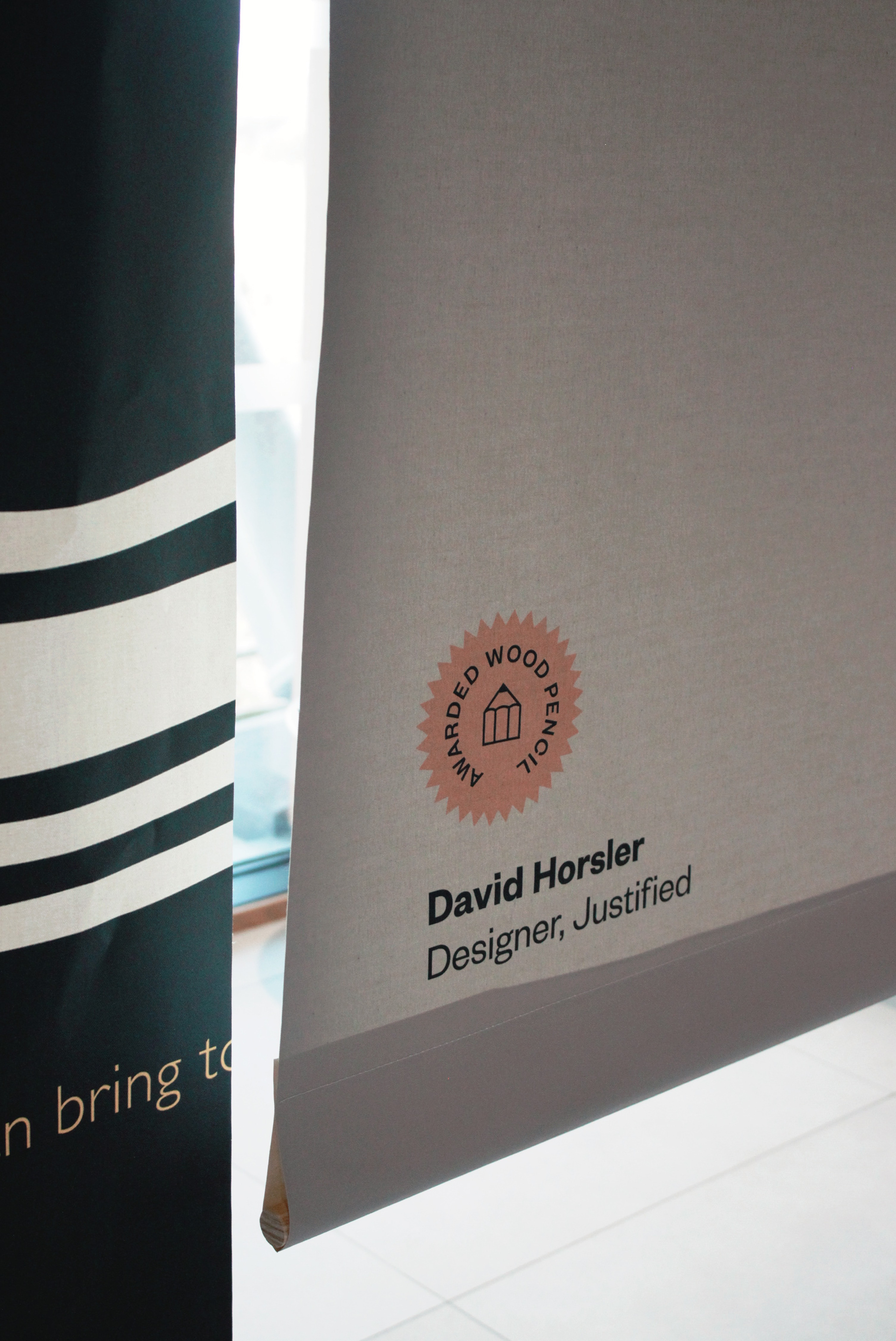 In celebration of the success of Falmouth students, a newspaper was designed to document their achievements, showcasing each winner's project and included short interviews with the designers themselves, where myself and Mollie Baker asked questions regarding the students' D&AD experience, transition into the industry and the benefits of Falmouth University.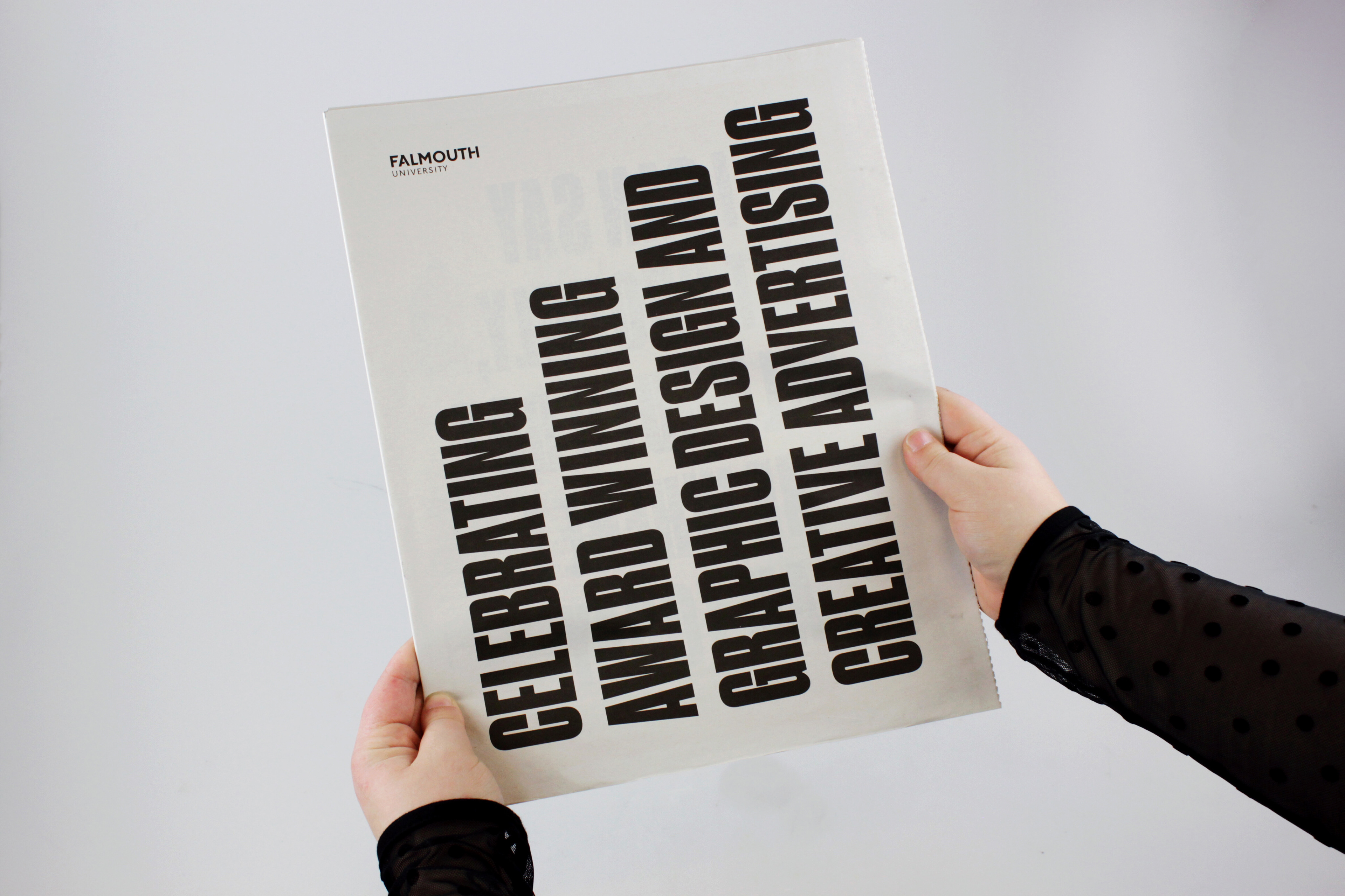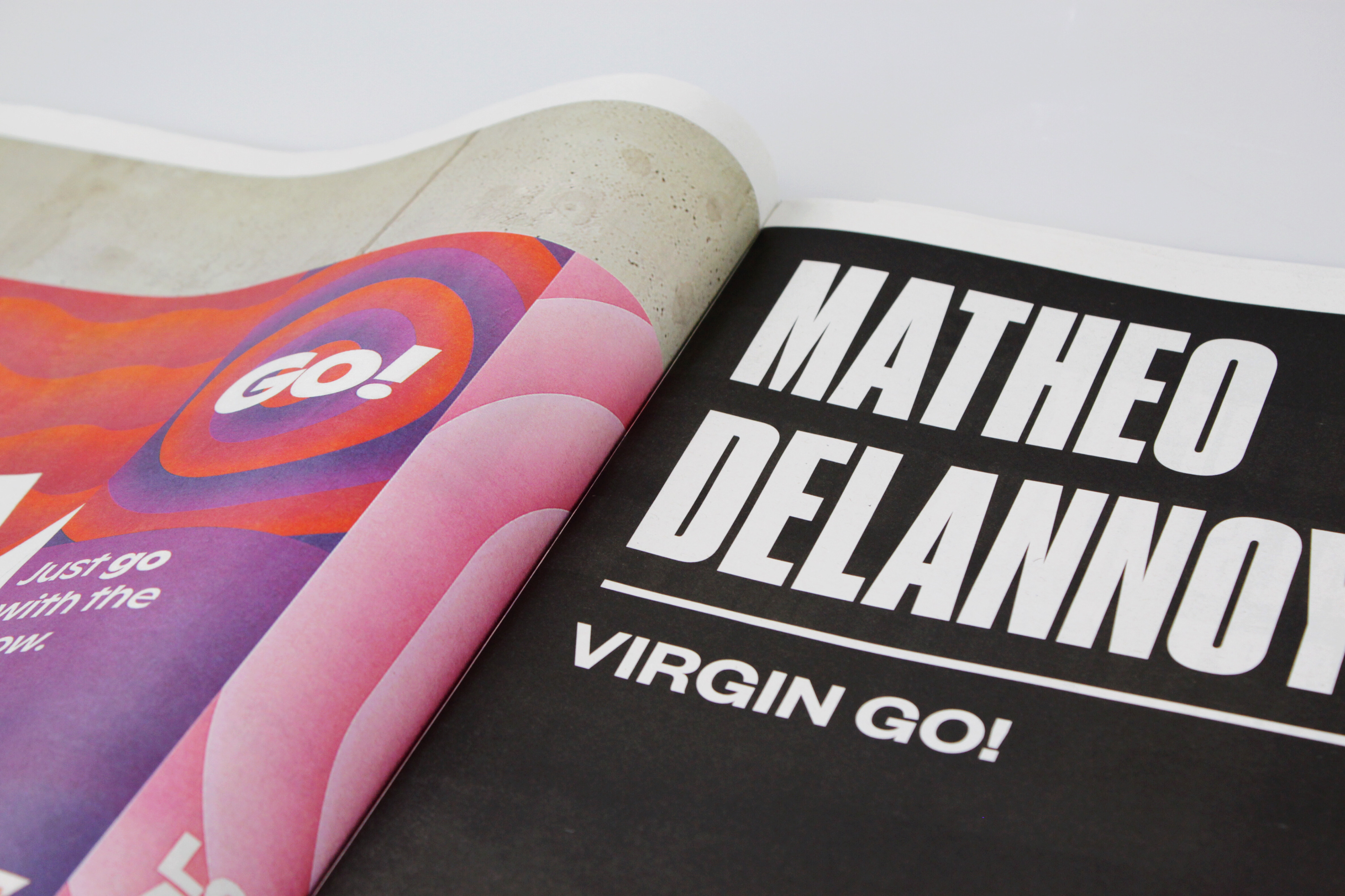 If anybody would like a copy, feel free to drop me an
email, a DM on Instagram
or anywhere else you may be able to find me, and I will try my best to get one sent out to you! 🗞📮