Miscellanea -
The Eleventh Pause
Falmouth University, 2018
Design a journal to showcase a collection of 11 dissertations from the graduating cohort of BA(Hons) Graphic Design. The publication should be sympathetic in concept, design to a student audience and promote critical writing practice as an integral aspect of undergraduate study.
MISCELLANEA is a publication which provides readers with an inviting, positive reading experience, partnered with a given pace, guiding the individual naturally through each set of writings. The publication is perfect-bound and holds an inviting appearance and with the choice of typeface and colour palette, the readers engagement with the scholarly writings may increase - rather than feeling discouraged and intimidated.  The word 'Miscellanea' is defined as a 'miscellaneous collection of literacy writings' with a prominent double 'll' feature. These attributes reflect the formation of the 'pause' symbol. Inspired by this trait and with the concept of pace and rhythm in mind, I devised a navigation system, collating this universally recognised media language, assisting effortless reading.
Typography, Editorial, Print and Craft Skills
A surrounding book sleeve mirrors the double 'll' feature of the publication title, with the embossing of a 'pause' and a 'stop' symbol. When removed the title is revealed in its full appearance.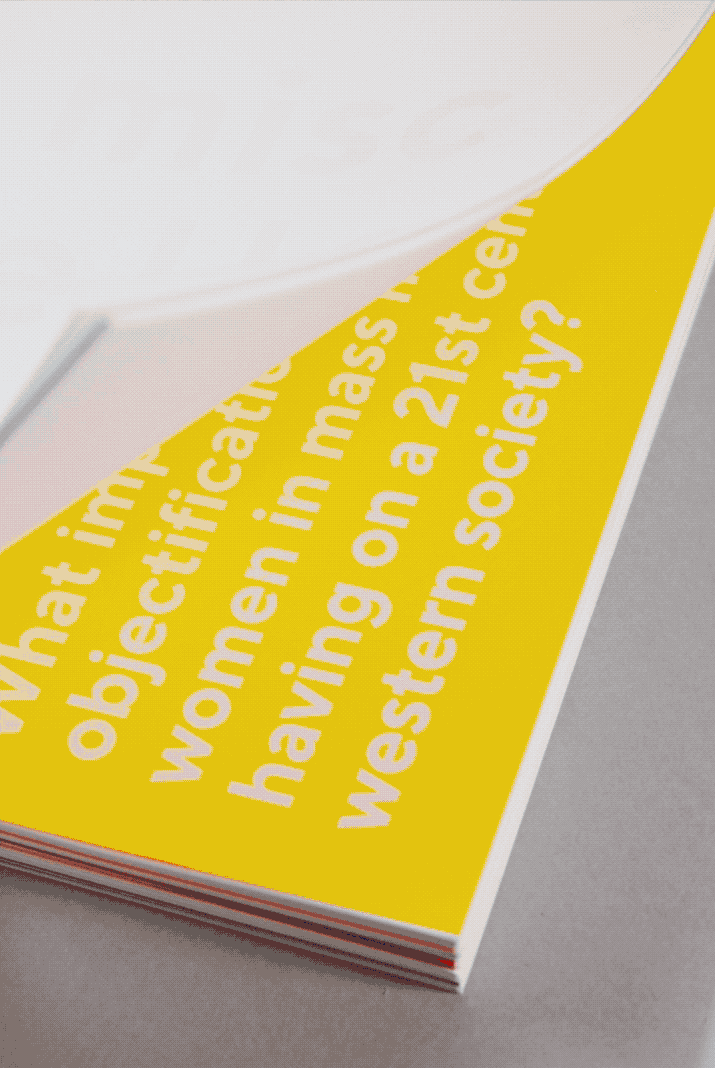 "The art of reading is the art of adopting the pace the author has set. Some books are fast and some are slow, but no book can be understood if it is taken at the wrong speed."
Introduction and Foreword
Lucienne Roberts: 'Read Me! Literacy in Graphic Design' first published in Eye no. 37 vol. 10, 2000
Anne Burdick: 'What has writing got to do with design?' first published in Eye no. 9 vol. 3, 1993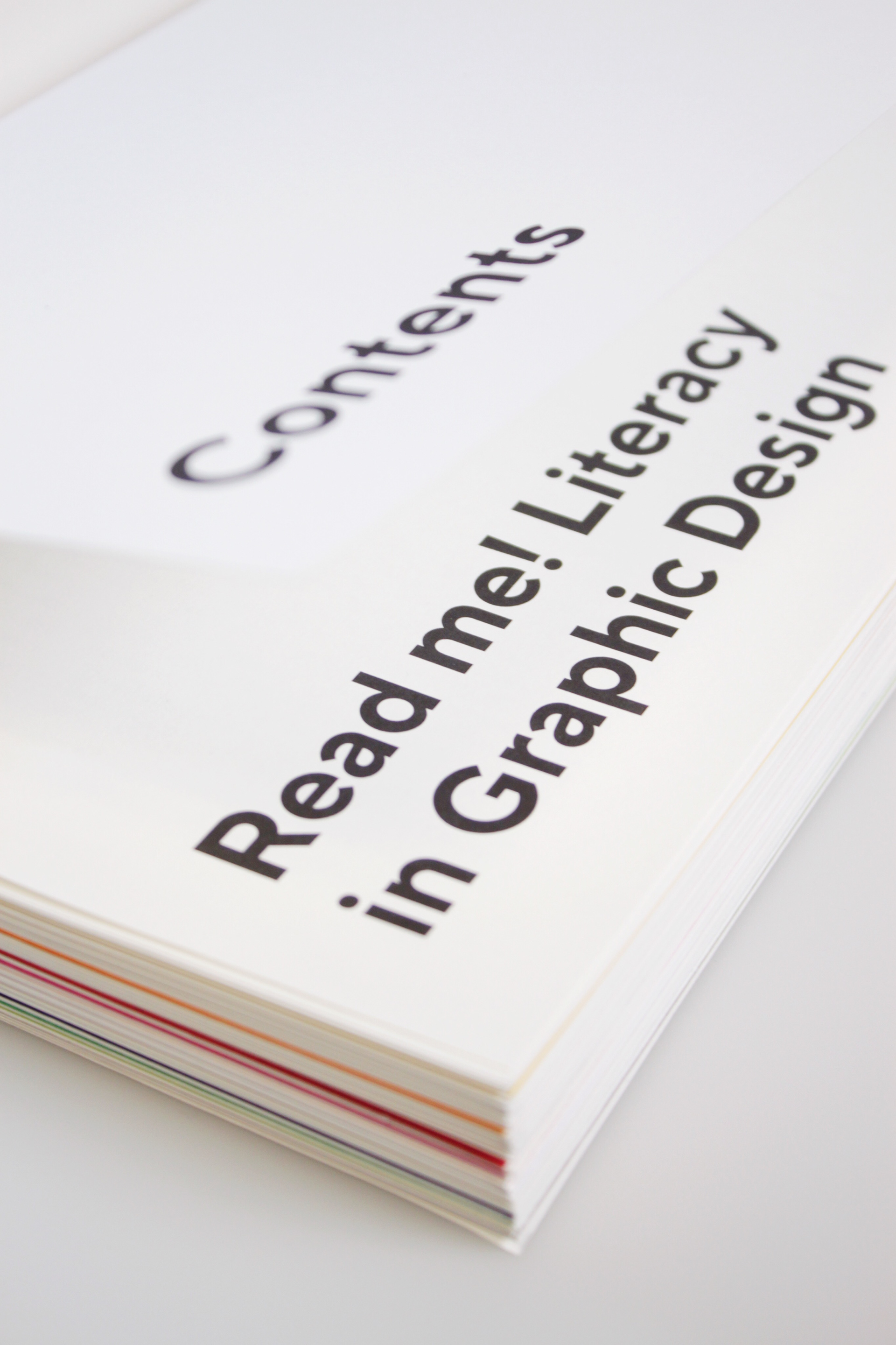 What impact is the objectification of young women in mass media having on a 21st century western society? 
Is Instagram enabling or manipulating adolescent identity?